We make a difference with a transparent and responsible approach
No Impact was born as a sustainable protocol in 2011 and initially, it was dedicated only to metal. Nowadays it acquires a new, broader meaning and it becomes our distinctive brand for a diversified eco-friendly proposal.
The NO IMPACT concept is divided into two macro-categories: NO CHEMICAL (metal fittings), presented in form of a color chart with sustainable finishes and NO WASTE, a collection dedicated to products made of innovative and recycled materials.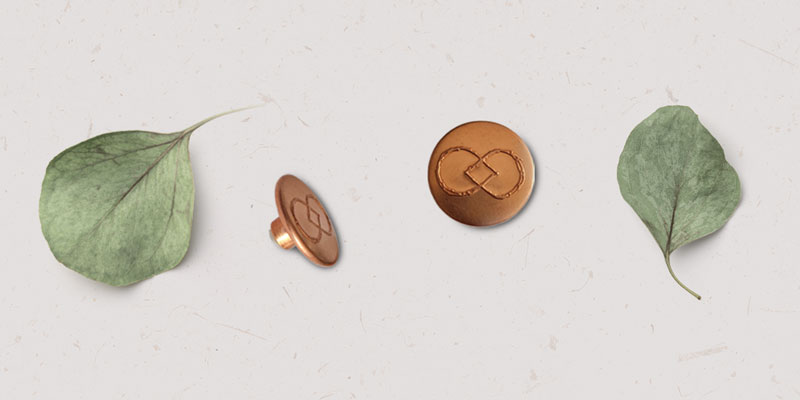 A recent example of experimentation and technology we worked on is a Jeans button made of 100% recyclable copper, made from production scraps, without galvanic treatments and without the use of other chemical agents.
After studying the characteristics, strengths and limits of copper we have successfully created a really sustainable button, with extraordinarily innovative characteristics and performance.
Last year, we obtained the Standard 100 OEKO-TEX®, Class I, to reaffirm our commitment both in the business management and in the production line.
Our commitment is constant, which is why we are working towards the Global Recycle Standard certificate.
We aim at reducing our impact on the planet:
_We prefer natural materials and workmanship.
_We require certifications and good "green" practices from our suppliers.