R&D
Exploring, searching, innovating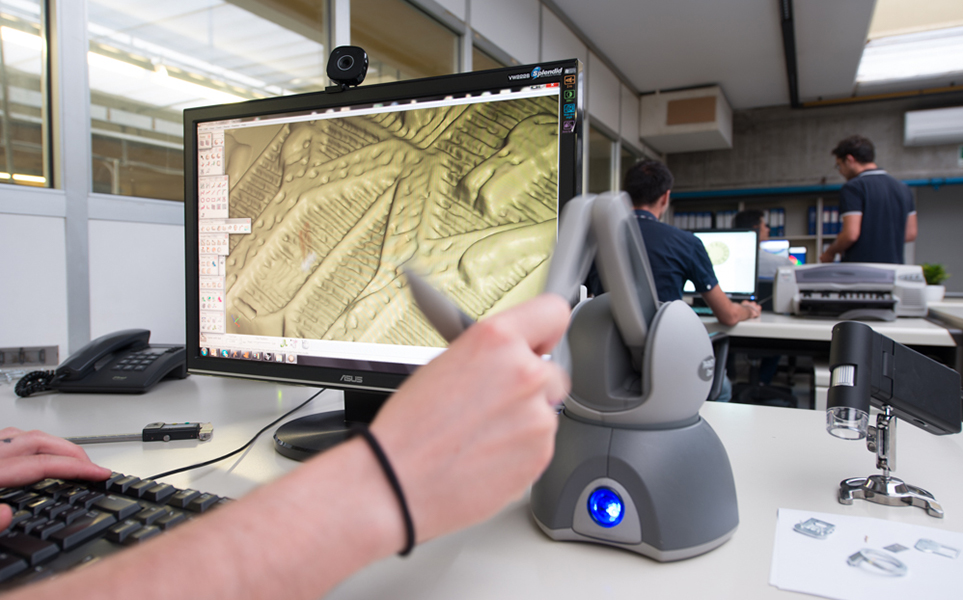 Curiosity is part of our DNA and lead us to the constant search for solutions and innovations to bring continuous improvements to our products and to shape our clients' ideas.
Our in-house Technical Office drives the Research&Development activity, developing the most cutting-edge proposals in terms of technology and research on process and product innovation.
This is where our exclusive patents are developed, making us a state-of-the-art company in the accessories world since day one.
The Style Office monitors new developments and market trends with and integrated approach, guided by the inspiration for excellence. History, passion, creativity and innovation are our key-words, leading our research activity on new trends and approaches.
Our offer
Originality, high level of personalization and exclusive technologies mark our path towards continuous innovation.
Exclusive patents, such as GUMMIX®, the strong point of our great versatility.
Low environment impact thanks to the "No impact" protocol, Metalbottoni's technology that offers "green" solutions applied to all manufacturing processes.
Eco-toxicological certifications, thanks to the daily collaboration with the most advanced chemical analysis laboratories in order to guarantee the best quality standards and a production compliant with EU and international rules.
Our certifications:
OEKO-TEXT STANDARD 100 CLASS 1 Certificate for recycling, synthetic leathers and microfibers.