Sustainability
By nature, close to Nature
Metalbottoni is located in a green area of approximately 26.000 sq.mt. with fruit trees and a vegetable garden, for the mental and physical well-being of its employees. The optimization of the consumption of energy, resources and the recycling of waste were the first steps taken on the road to a full sustainability. Our photovoltaic system produces 45% of our energy requirement, saving about 147.00 Kg of carbon dioxide which would be released into the environment, and preserving 981 trees.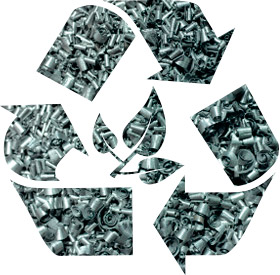 At the same time, we have drastically reduced our consumption of water by large scale recycling, reducing wastage and not drawing from the Public water supply system.
Our close attention to sustainability is further reflected in our selection of Certified suppliers who share our commitment to environmental friendly techniques of production.
We furthermore constantly promote a series of actions aimed at producing sustainable articles, thanks to the use of NO IMPACT technology, which involves our entire production cycle.